A few years back I got involved with the charity Photovoice. I give time, money, prints and advice, and I get a great deal of pleasure and satisfaction in return. Each year, Photovoice runs a fundraiser whereby amazing images from famous photographers are auctioned. This year's auction, featuring prints from some of the world's best-known photographers, will be on 20th November and, via a text message system, bids can be accepted from anywhere in the world. More below.
For those of us with a passion for photography, there are remarkably few charities that are specifically suited to our interests: sure, we can give our photographic time and skill to pretty much anyone but, a dedicated photo charity? They are few and far between.
Photovoice's own website does a better job of explaining what they do but in short, they turn documentary photography on its head: instead of using professional photographers to document the plight of disadvantaged groups, they use those photographers to train their 'subjects' in the craft and art of photography so that they can document their situation from the inside out, becoming their own advocates. Consumer-level cameras are provided, training courses are established and the shooting begins. At the end of the course, those participants with the best 'eye', the greatest passion and the most well-developed skills go on to a bursary program where their entry-level camera is replaced with an SLR and they receive individual mentoring. Some of them even end up as photographers.
I have worked on one of the projects (with people who have mental health problems) and I am soon to start mentoring a bursary recipient. And as an 'ambassador' for the charity I have met, and seen the work of, a far larger number of project participants. I can tell you that the results are extraordinary. The immediacy and honesty of some of the work is something that many pros would bite their shutter finger off to achieve and the ongoing influence on the participants is often profound. These are people who start with close to nothing but, in particular, with
no voice
. By the end of their training, they have a well-developed skill and they have become their own advocates. Even more profoundly, they have come to see their lives with the third-person eye of the camera. Street children, slum dwellers, abuse victims of many sorts, people from around the world who have been dealt a very poor hand in life can be given a gift of great value in this way.
This link
will take you to
some galleries
showing what I mean. I recommend the '10th Anniversary Collection' for those in a hurry.
Like all charities, Photovoice gets the bulk of its donations in a way which limits their use to a particular project. These are the journeys, if you like: but someone has to pay for the vehicle to be maintained. The annual auction does this: the funds from it pay for all costs which are not project-specific. Without these, the charity would not exist.
This year's print donor list reads like a Who's Who of contemporary photography, with some classic names thrown in too: Herb Ritts, Simon Roberts, Tim Flach, Nick Danziger, Chrystel Lebas, John Swannell, Nadav Kander... the catalogue is here. Guide prices are from £150 upwards and there are, though it pains me to say this in the light of a charity, always bargains.
Below is a very small selection of what is on offer, just to show the range of names and types of imagery. They are alphabetical, so, errr, mine comes first. And following the sample of auction prints is a further small selection of images taken by project participants.
If nothing takes your fancy but you feel like helping, even a tiny bit, there is a webpage where you can make a donation, which would be hugely appreciated: this blog is toll-free, I make no money from subscriptions or click-thru or in any way whatsoever but if you enjoy it and feel inclined, please give a little. You are utterly welcome here whether you give or not, but it would be very, very much appreciated. Thank you.
If you do follow the links to the donation page, please enter in the comment box that you came from this site so that we have an idea of where donors originate.
No Other Blue, November 2011 © Tim Ashley
Drawstring, 2012 © Thomas Allen / Foley Gallery
Juke Box Johannesburg, 1961 © Ian Berry / Magnum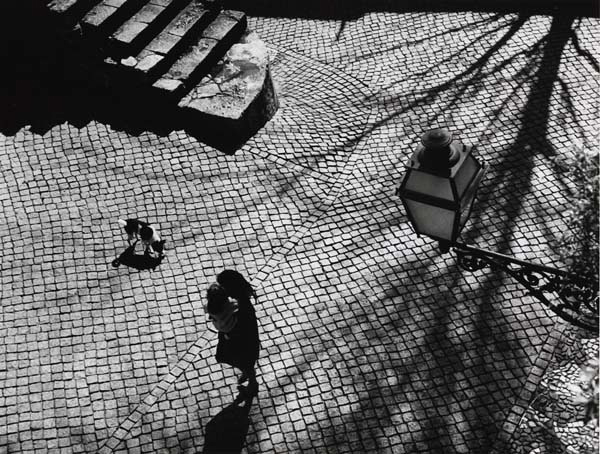 Approach to the Castle, Lisbon, 1963 © Dorothy Bohm Archive
Oscar Pistorius, 17 July 2011 © Harry Borden
Diana Dors, 19 May 1956 © John Chillingworth / Picture Post / Hulton Archive / Getty Images
Trabants I–XII, 2012 © Marcus Lyon
Greenhouse Structure, Study no.2, Biei, Kokkaido, Japan, 2004 © Michael Kenna
Sandown Pier, Isle of Wight, 2012 © Simon Roberts
Pink Floyd Contact Sheet, 1976 © Carinthia West
Now we've seen some great work by professional photographers, let's see some more Photovoice workshop participants strutting their stuff. You will note that the images have Edition Numbers on them: they are available for purchase from the Photovoice website as a further means of fundraising.
Thanks for looking... and shamelessly, here's another invitation to...