I have to admit to a sneaking sense that something is not quite right with the VRII implementation in this lens. As another possibility, it may well be that not all VRII is created equal, and that the cheaper the lens, the less good the implementation. Not that this lens is cheap, but it is not quite up to the price or standard of the 70-200VRII.
Or maybe my copy's a bit crook? For one thing, I have intermittent blur on the right hand side of the lens at all focal lengths from 50mm outwards. It is usually there, but not always, and though it can be mitigated but stopping down to F11 it is still discernible. A clever man I know pointed out to me that this could be a symptom of poor VR 'parking'. That means that whichever elements in the lens that are moved by the gyro to compensate for camera shake are not returned fully to their 'normal' position when the VR has done its thing. And this can affect shots taken both with and without VR, which might explain the results I see even on a tripod with VR off.
I was advised that cycling VR a few times before turning it off might help but I can't tell if it does because of the intermittence of the problem. And maybe it's just a mis-aligned lens element to blame.
But in any event, the VR performance itself, claimed at up to four stops, is simply not as good as it is on the 70-200 F2.8 VRII that I also have. That is a rock steady lens and I can reliably shoot it with VR on and get three (sometimes 4) stops of improvement which that means I can set Auto ISO Minimum Shutter to Normal or even one step towards Slower. With the 24-120 I have to set it at one stop Faster than Normal, to be reliable at all subject distances.
Now we are all used to the extra demands of shooting a D800 and so, were this lens a non-VR version, I'd happily accept a shutter speed of twice the 'old formula' of 1/focal length. That's an extra stop, and some people recommend two stops to be sure with a non-VR lens. But hang on, if the VR is helping by 4 stops, that should mean I get clean images at least sometimes at 1/60th (only three stops improvement) when the focal length is set to 120mm.
Well, sometimes I can - just not as often as with the 70-200VRII and to be honest, not a lot more often than I can without VR. As an example, at a two meter subject distance with the lens set to 120mm and VR off, I can get an average of 40% satisfactory shots at 1/60th compared to 60% with VR on, judged from many repeated series of shots. At 1/120th without VR I get 80% satisfactory and with VR on it's close to 100%.
VR performance is a bitch to test for. Bad VR performance is really easy to spot and really hard to prove. How do you standardise a certain amount of camera shake? And synchronise that shake to the shutter actuation?
The only thing you can do is take a lot of shots and look at your average results. So that's what I have done with the 24-120. Lots and lots of shots and then look at the percentage that look steady.
I buggered about for ages, testing a zillion different variables and this is what I decided, for my personal use of my copy of the lens. YMMV.
(all these suggestions refer to using the lens at 120mm)
For shots over 1/500th, don't use VR at all. A lot of pros will tell you that this is true for any VR system in this focal length range. It seems to be true.
For closer range shots (3-5 metres) you can reliably get two stops and often get three stops.
At longer subject distances, to be anywhere close to sure, you can't rely on more than one stop. Better than nothing for sure, and with some shots I'd get more like two or rarely three stops. But it doesn't seem consistent and it isn't as good as the 70-200. It seems generally between one and sometimes two stops less effective, in fact.
Onto AF: this is a little slower to lock than the 70-200VRII in AF-S mode, and that is to be expected in a less high-end lens. It seems to me to be pretty much as accurate. But the big surprise is how good focus tracking is. In a variety of AF-C modes, tracking birds in flight hand-held, I got really quite a high proportion of keepers. Statistically (and given the number of variables in this setup, involving movement of both camera and bird and rapidly changing exposure parameters etc this is a hard judgement) I can't say it is significantly worse than the 70-200VRII, which is pretty amazing.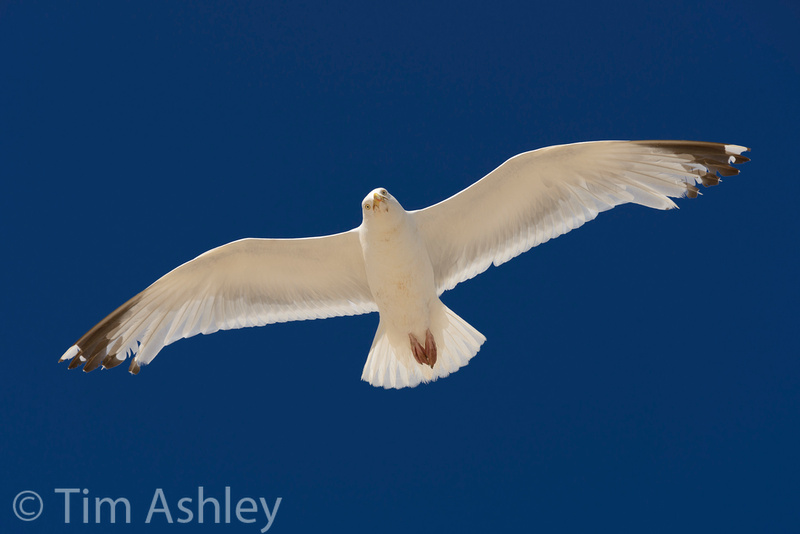 One warning though: if your camera has the Left Side AF issue, and my twice-fixed D800 still does, then the fact that this lens is not a 'fast wide' won't save you. Use the left point at wider angles at your peril. That is not the fault of the lens.
Finally, bokeh. I have received a number of comments from people who have read the earlier parts of this series to the effect that they find the bokeh of the 24-120 to be less pleasant than that of various other lenses and whilst the nature of bokeh itself is somewhat a question of taste, I think we're all agreed that this isn't a lens you'd reach for if bokeh was your first priority. I have posted some samples already and don't have a great deal more to say other than this: "trying to make a zoom that covers the hallowed 24-120 territory is going to be complicated and expensive if done well, and is going to involve optical, cost and manufacturing compromises. Everyone will have a different view of how those compromises should be balanced."
IMHO the series of compromises made in this lens are nearly but not quite right. I would rather they charged me more and made it better. I don't care about the bokeh, it's pleasant enough. And my very expensive Zeiss 100MM F2 has far more destructive aberrations. I can live with F4, too. But for another 30% on the price and better edges and corners at the long end, they'd have my cash in a moment provided the weight of the lens didn't jump.
One last word: QC.
My 24-120 has gone back because of the right-hand blur issues discussed in this series. WIthout wanting to bang on, I have a D800E with no accurate left hand point focus abilities. My D800 has just gone back to Nikon for the third time for the same problem. I had a 20mm F2.8D that was asymmetrical right out of the box. I had to send a battery back under the exchange scheme. Last year I idly purchased a D7000 just to see what all the chat was about and I loved it but none of the three lenses I bought for it were reliable focusers and I rapidly gave up and sold it.
(EDIT: to be fair I did have a 70-200VRII with it which was perfect and which I foolishly sold at a loss when I dumped the camera, breaking my own rule: never sell good glass. I had to buy another one when I got the D800s...)
This is not too unusual in the modern world: I have had to return Leica glass, and Phase One. But as an owner of a bagful of Canon L glass I can honestly say that I have never had a problem.
I cannot generalise from my experience: that would be illogical. But my personal current experience of Nikon is a kind of 'ship now check later' feeling and that, I'm afraid, is quite irritating.